Hello everyone, welcome to week #41 of the Black and White Photography Project. Thank you so much to those of you that joined in last time.
Thought we'd take a little amble around Covent Garden this week. These photographs were taken one evening after working in London en route to Waterloo.
How to join in 
To join in with the Black & White Photography Project, just link up a short post featuring a black and white photograph or black and white photographs. The photograph/s can be from any time – both old and new are welcome. You'll find a post on how to create better black and white photographs here.
Don't forget to share on Instagram using #bwphotoproject. You can also share your posts and photos in the B&W Photography Project Facebook Group.
Grab the badge! 
Feel free to grab the #bwphotoproject badge (you'll find a monochrome one here).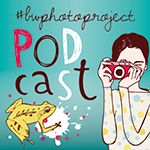 Pinterest loveliness
PODcast now has nearly 2,600 followers on Pinterest. If you're looking for monochrome inspiration, do check out the Black and White Photography board. It features some incredible photographs from artists all over the World.
Follow PODcast grappling with a box of frogs's board Photography: B&W Photography Project on Pinterest.